You're Moving.
Don't Freak Out.
Updater is a moving app that will help you tackle all your address updating in just minutes, and much more. Adamantine Spine Moving proudly offers Updater as a tool to help you move with any service we provide.
Conquer your move with the nation's leading address change and moving app and Iowa's leading moving company: Spine moving. Let updater help you with your address changes and more, from setting up internet service to transferring insurance to forwarding mail.
Receive An Official Invite From Us
You need an invitation from a mover or realtor to use Updater, and we'll be happy to be your ticket to the app ball. Once you book your move with us you can log-in to updater and start managing the nitty gritty move tasks that sometimes get forgotten.
Updater Learns About Your Move
Updater can sync with your Spine Moving account info so it can receive important information about your move including your move date and old and new addresses.
Updater Creates Moving Checklist
Updater will create a custom moving checklist that will let you know what you need to do and when to do it. Updater also works with service providers, retailers, and businesses that you'll need during your move. You can connect with them directly through the updater app.
Updater Handles Your Address Change
It's probably easy to remember to forward your mail and change your address with the United States Postal Service. But what about all your other address changes? The DMV? Your doctor's office? All those magazine subscriptions and catalogues? And what about staying connected to friends and family? Updater has you covered with address changes and a lot more.
Join Millions of Updater Users Who Saved Money, Time, and Effort
Average Savings With Exclusive Offers and Discounts
Average Numbers of Calls and Emails Eliminated
Set up internet, TV, and phone services right from Updater's app, with special deals and offers available only to Updater clients.
Updater can also connect you to great rates on home and renter's insurance, as well as home security system plans.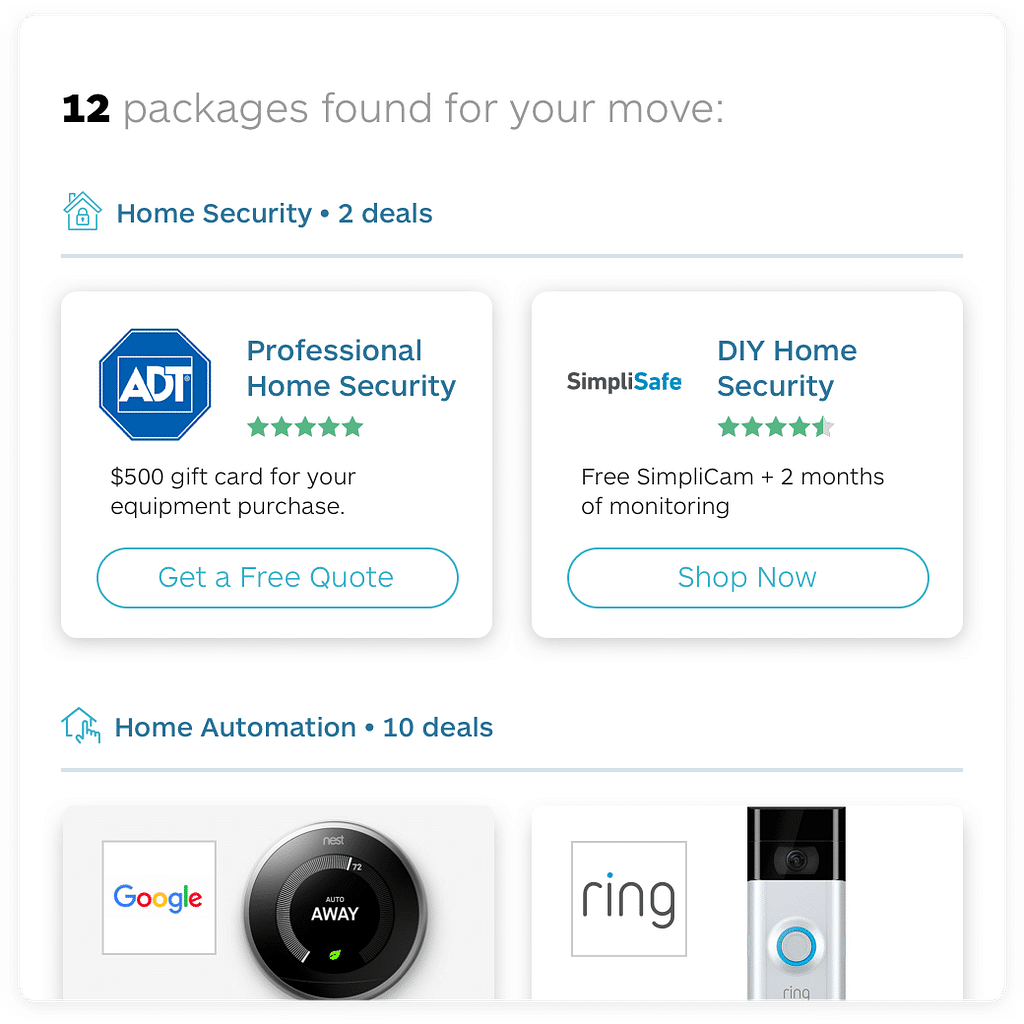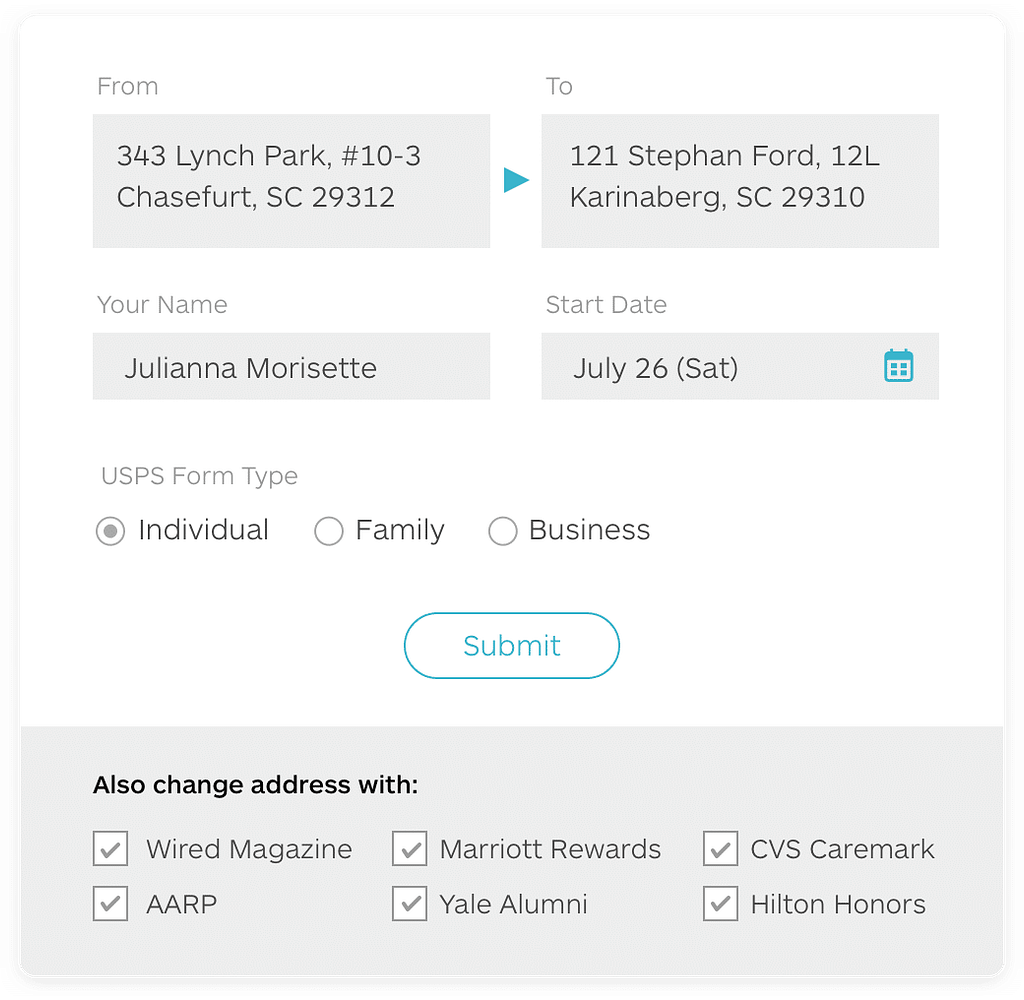 As you probably might guess from the name, this is where the Updater app really shines. You can change your address with the USPS, with magazine subscriptions and rewards plans, and much more. All with the click of a button.
Updater links you with special offers and discounts so that your moving dollar goes even further.