Des Moines
Moving Company
Your stress-free move starts with a
free quote
Trust us, we know how hard moving is! (The misery of moving might just be the greatest source of our job security!) Moving, of course, is a lot more than just boxing up all your things and moving them from old home to new. It often requires moon-launch levels of organization, preparation, and planning, not to mention all the emotional ups and downs that come with change, good-byes, and new beginnings. That's why Adamantine Spine Moving, the chosen professional moving company in Des Moines, West Des Moines, Urbandale, and the surrounding areas is here to help. Our dedicated moving team provides skillful, kind, compassionate service to make sure your move is smooth and hassle-free. Whether you're moving locally or long-distance, let us help you transition to or from Central Iowa!

When Iraq-war veterans and husband and wife ultra-distance athletes extraordinaire Cliff and Emily Wallace were planning their return to their hometown of Des Moines, the only downside was that they'd have to leave the Iowa City-based Adamantine Spine Moving jobs they loved (well, at least liked a lot.... most of the time). We're not sure when it happened, but a plan was hatched. Maybe it was on one of their 30-mile runs together as they were sipping from the same backpack water bladder thingy, or maybe it was on one of their epic 16-hour hikes in the Colorado Rockies as the sun was setting and they couldn't feel their feet any longer. In any case, at some point they committed themselves to bringing the bright red trucks and hard-to-pronounce name of Adamantine Spine Moving to their beloved home of Des Moines.
And they haven't looked back ever since. They've brought the same kind of passion for serving their employees, their customers, and their community to the Des Moines metro that Spine Moving is known for in Eastern Iowa. Their 100-plus 5-star reviews and counting are a testament to the results.

And of course, as long-distance athletes, they're just getting warmed up.
What sets Adamantine Spine Moving apart from other professional movers in the area is our ability to customize every part of your move. Don't believe us? Just check out our reviews! Our multi-service team aims to understand your unique needs every time, so we can better serve you, your budget, and your time constraints, making the Moving Process easy. Our team is filled with friendly, knowledgeable experts who will plan ahead and provide you with updates throughout the process from beginning to end, creating stress-free moving. We know well that no two moves are the same, and that each situation requires custom solutions. Our trained crew is insured and will treat your items and property just as we would want ours treated: with care and respect.
No matter the distance, every move is a huge step for you and your family marked by both excitement and fear, joy and sadness. Our experts and staff are highly qualified, friendly people who know how to transport every piece of your home with confidence and precision. Our team of professionals always take a caring and respectful approach because that's what our customers facing the stress and challenge of moving deserve.
Our Des Moines long distance movers prioritize customer satisfaction, always ensuring the highest safety for all your items! No switching trucks or having an unknown team touching your precious items. No piece of Furniture is too big nor is any city too far away for our movers to help. All of our moves are personalized and custom to meet your requirements and time frames.
From furniture and art to workstations and IT equipment, our commercial movers have helped countless businesses move smoothly in the Des Moines area. We work hard to make sure your corporate move is as stress-free as possible by planning around your needs and schedule. Our goal is take care of the work and stress of moving so that you and your co-workers can stay focused and productive even as you move to greener pastures.
When you hire Adamantine Spine Moving, you're not just hiring movers - you're hiring individuals with degrees in Criminal Justice, Music and History who support our community, the planet and your priceless things. Our people will impress you, we promise. As Des Moines preferred movers, we know how to create a valuable customer experience and earn customers' trust.
Des Moines Moving Services
This is where you'll most likely see the friendly faces of Adamantine Spine if you're interested in setting up a meeting. If you have any questions about your move, you can contact us at anytime.
Multiple people have said multiple times. JIM WALSH, originally from Des Plaines, IL (a random Chicago burb), is a second-year up-and-comer at Adamantine Spine. Though not as good as Milosch or Mike, he loves playing video games and volleyball in his free time. A competitive problem solver, he is always trying to make people laugh.
We're Adamantine Spine Moving! A local moving company serving Des Moines, West Des Moines, Urbandale, and beyond. Yeah, we know we have a funny name, but we're serious when it comes to honoring the trust our customers place in us. Our Mission? To Be Kind, Do Great Work, and Make You Happy!
When you hire Adamantine Spine Moving, you're not just hiring movers - you're hiring individuals who care about you, the environment, and your priceless things. You deserve only the best!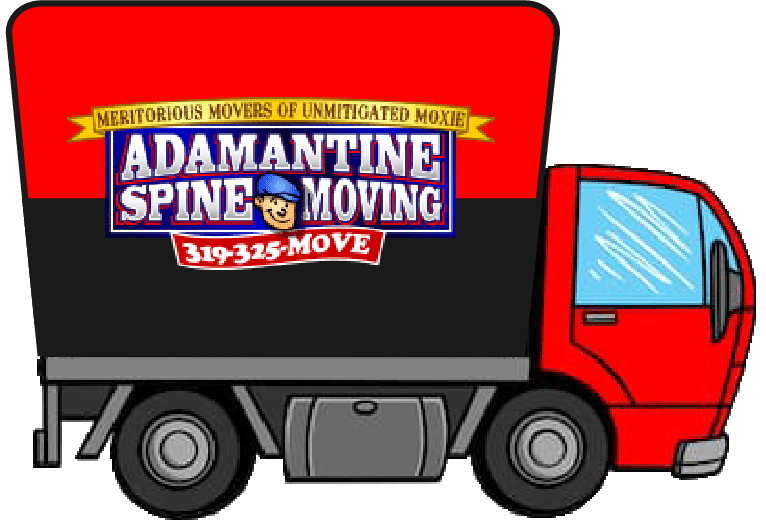 Ready to plan your Des Moines move?
Whether you're moving across town or across the country, we shoulder the hard work and worries so you can focus on more important things.
Ready to get moving? Contact us to help!
See Why Clients Love Adamantine Spine
We had the best move with Adamantine moving we ever had.
The crew members were very polite and courteous from beginning to end. They wanted nothing more than to please us as their customer. Keep up with your wonderful customer service and you will always be busy.
From the beginning, Adamantine was great!
Responsive, polite, helpful, and also very good at carefully and professionally moving my furniture. The pricing was good, really, every part of this experience. And those trucks! Awesome!
They did an excellent job!
The crew was very helpful at all stages. Packing and loading went smoothly and they worked with me to keep costs lower. I moved to the coast and they even helped expedite my nloading to beat a hurricane. 🙂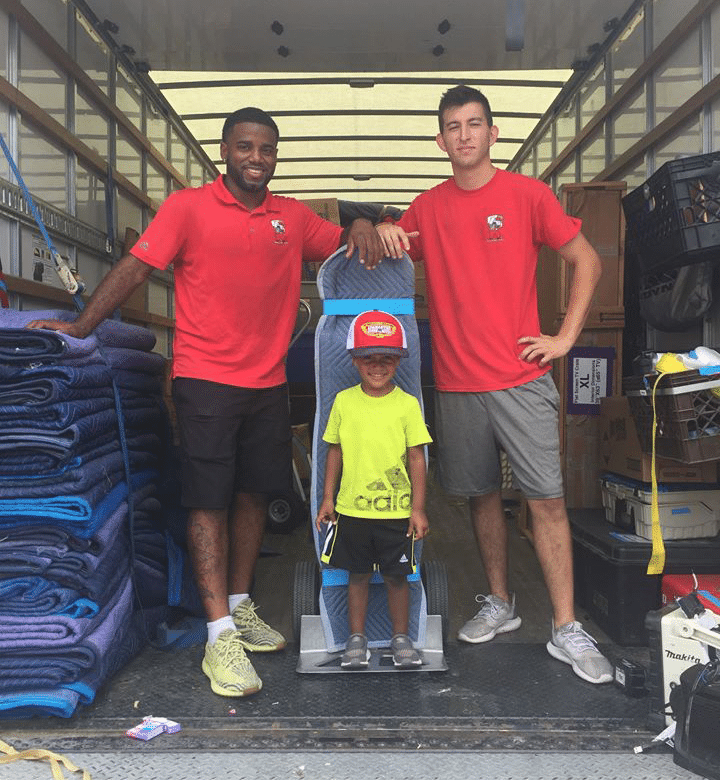 Why Choose Our Des Moines Team for your move?
We understand the difficulties of finding a moving company that you can trust. That's why with Adamantine Spine Moving we always put our customers first! With years of experience under our belt, we work with you and develop a custom plan to meet your needs and take the weight of moving in Des Moines (literally!) off your shoulders.
What you get when you choose us: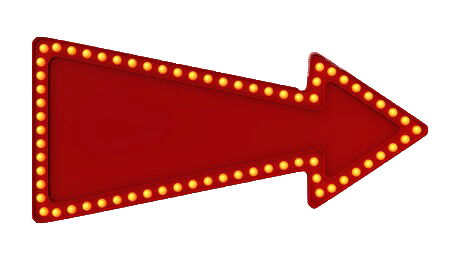 Your Stress-Free Move Starts With A Free Quote!
Please share a few details with us below and we'd be thrilled to provide an honest, accurate, confusion-free quote. We promise to never share your information with anyone, and you can opt out painlessly at anytime. Thanks!