An Eco-Friendly Moving Company
At Spine Moving, we believe owning and operating a small business comes with the responsibility to do right by our coworkers, our customers, our neighbors, and our environment. Like most business, the work we do has both positive and negative impacts in our community. We provide an honest service at a fair price that our fellow community members need, and we do it with consistently great results. But we also operate heavy-duty trucks that contribute to pollution and climate change.

Absent policy changes to help us collectively address climate change, we're left to do all we can to reduce and/or offset our own emissions, reuse as much as possible, and recycle when reuse is no longer feasible.
Thankfully, our transportation future is looking brighter, thanks in large part to stunning advancements in battery and electric vehicle technology. Over the next 5 years, Spine Moving plans to be at the forefront of the movement to electrify medium- and heavy-duty vehicles. (The transportation sector accounts for almost 30% of all U.S. greenhouse gas emissions, the single largest source of emissions.) We've installed a 40KW rooftop solar array on our geothermal heated and cooled warehouse, making it a carbon-neutral building, and we'll be purchasing our first fully-electric truck when they become commercially available, most likely in 2022.

Just like any good community member, we take our commitment to maximizing the good we do and minimizing the suffering we cause very seriously. That's why we'll continue to look for ways to cut our emissions, reduce our use of materials and resources, and recycle everything we can. And we're looking forward to a day, hopefully not too far in the future, when every business is green because it's the smartest and most affordable way to solve our problems today, and for many more tomorrows.
How Are We Taking
An Initiative to Go Green?
We believe owning and running a business brings with it the responsibility to do right by our coworkers, our customers, our neighbors and the environment.
You Deserve The Best Moving Company
Doing our best to Do right by You, our community, and our Environment
For over five years, we worked with local restaurants and businesses to turn waste vegetable oil into high-quality, earth-friendly fuel. But unfortunately, the Covid-19 pandemic interfered with that effort. So we recently started partnering with Renewable Energy Group, a biodiesel production company headquartered in Ames, IA. From April through October, our fleet of diesel trucks run on 40% to 75% biodiesel, which has a much lower impact on our health and climate than conventional diesel.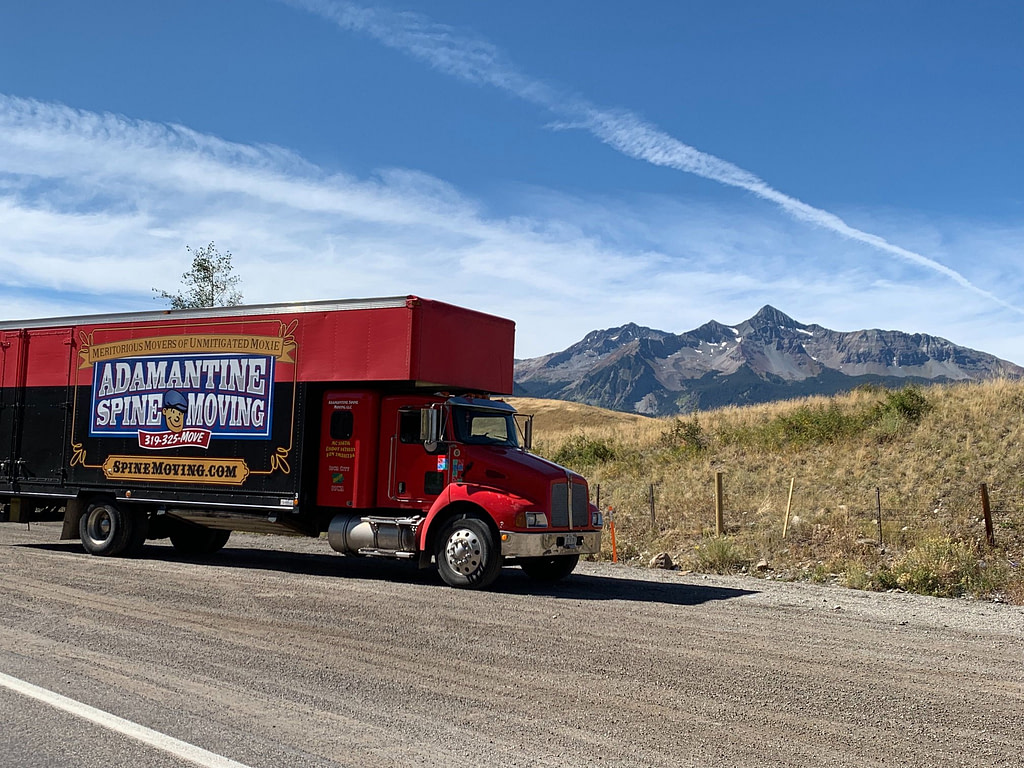 Our Tags for Miles program gives customers the chance to reduce the environmental impact of their move by purchasing carbon offsets, called Oneota Tags, through the Winneshiek Energy District in northeastern Iowa. By helping fund home energy efficiency projects, you can offset the carbon emissions from your move partially or entirely. And we'll match your offsets one-for-one, so your move could end up being climate positive!
How Much Impact Are We Actually Making?
According to the U.S. Department of Energy, making the change from petroleum diesel to Biodiesel has allowed us to reduce carbon dioxide emissions by nearly 75%, carbon monoxide emissions by 50%, cancer-causing aromatic compounds by 90%, and also completely eliminate sulfur oxides and sulfates.
A major greenhouse gas known to be the primary cause of global warming.
A toxic air pollutant produced in the incomplete combustion of carbon-containing fuels.
ELIMINATED
Sulfur Oxides & Sulfate
Both are major components of acid rain that causes pollution of lakes, rivers, and streams.