Equipped Apartment Movers
When it comes to moving smaller homes like apartments and condos, the right staff with the right equipment makes all the difference. If a team shows up to a 4th floor apartment move without the right dollies and bins, the move won't just take longer and cost more, the risk of damage will be greater, too. Spine Moving has the know-how, the staff, and the equipment to make sure your apartment or condo move goes smoother than you had hoped.
Whether you're moving a 500 square foot studio or a 3 bedroom penthouse apartment with a balcony overlooking the capitol, we've got the staff, equipment, and know-how to assist you with your move safely, efficiently, and on-budget. Elevators? Long carries? Tight dock time windows? No problem, we've got your apartment move down pat.
They say condo living is easy: no grass to mow in summer, no snow to shovel in winter, just a lightbulb or two to change now and then. But condo moving? That's a different story entirely. Adamantine Spine has the right staff and the right equipment to perform your condo move with ease and finesse.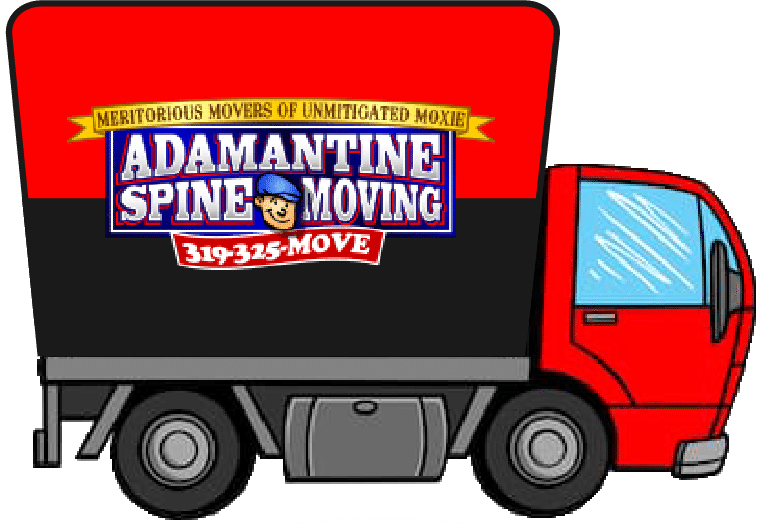 Follow the link below to request a free quote for your apartment or condo move and we will get back to you as soon as possible!
We'll Bring All The Equipment We'll Need
We all know, there are myriad suboptimal ways to perform any given task. One example? Moving a grand piano with a friend's pick up truck. And then there's the right tool for the job at hand: A moving truck, a lift gate, and a beautifully built custom steel-frame dolly with 6 inflatable rubber wheels. Every tool we use is the best tool for the job of moving things safely and efficiently from Point A to Point B.