Your stress-free move starts with a
free quote
Long Distance Moving Services in Cedar Rapids
Move your family across the country? Landed your dream job in a different state? At this point, when it comes to moving, you're probably asking yourself, Where do I even begin? Well, look no further! Adamantine Spine Moving is an experienced long-distance Cedar Rapids moving company. You can rest easy knowing that the same, local Cedar Rapids movers you love are able to go any distance with you and your family. These kind and caring professionals will Load and Unload all of your possessions, help with the packing as little or as much as you'd like, disassemble and re-assemble furniture, and make sure you get settled into your new home safely and efficiently.
Whether you simply need help Packing and Unpacking your items or need a full-service home setup, we'll personalize our approach to perfectly fit your needs. Moving requires planning and lots of organization, especially when it comes to interstate and international moves. Good thing Adamantine Spine Moving does it all! Take advantage of our full-service moving company and expert team to deliver your items, We'd be honored to help you navigate the challenges of your long-distance interstate move!
When it comes to long-distance moving companies, you'll be working with one of the most ethical and honest small local companies in the Cedar Rapids area. Should you have concerns or questions, our award-winning customer support and service team is here to help, making sure there are no surprises from beginning to end of move. You and your belongings are in good hands with us: we're committed to providing you with an honest, organized, custom, multi-service experience. And we take our commitment to reducing the harm our work causes seriously - we're Iowa City's go-to Eco-Friendly Moving and Storage Company . Partnering with us will give you peace-of-mind and more time to spend with friends and family before moving day!​
Our Professional Cedar Rapids Long Distance Movers Offer:
Long-distance moves require a longer timeline than a standard local move. Fortunately, we have the experience and knowledge to make your long-distance move as stress-free as possible. With our friendly, professionally trained team of movers, we're able to load and unload your possessions from start to finish all while using one dedicated moving truck. No more unknown crew members or switching trucks throughout the duration of your move. As your local full-service moving company we'll be with you every step of the way welcoming you to your new home with that same hometown spirit you're familiar with.
Choosing Adamantine Spine Moving means you and your possessions will be taken care of like one of our own, ensuring safety and security for all our customers. You won't have to navigate through multiple departments and people just to get the answers you need, as you would with other companies. Our personalized local touch ensures customer satisfaction and is what sets us above any of our competitors. Contact Us today for the direct answers you need!
Our Cedar Rapids long distance movers have moved thousands of families safely and efficiently, prioritizing customer support and satisfaction every time. Our full-time movers are available weeknights, weekends, offering accommodating and flexible scheduling for a time and cost-efficient move. These are just a few of the reasons why we have so many 5-star reviews. Reach out to us today to find out why we're named Iowa's #1 moving company.
What We Will Move for You:
Cedar Rapids, IA Location
This is where you'll most likely see the friendly faces of Adamantine Spine if you're interested in setting up a meeting. If you have any questions about your move, you can contact us at anytime.
An only child, Bill was raised on a farm just outside Mount Vernon, IA where he dug bunkers, fixed things, blew other things up, and generally learned how to keep himself entertained. He attended the University of Iowa where he majored in European History, had a band called Billy Howke and The Hoax, and made a narrowly unsuccessful run for student senate with the powerful slogan, "I'd vote for you if you were running."
Frequently Asked Questions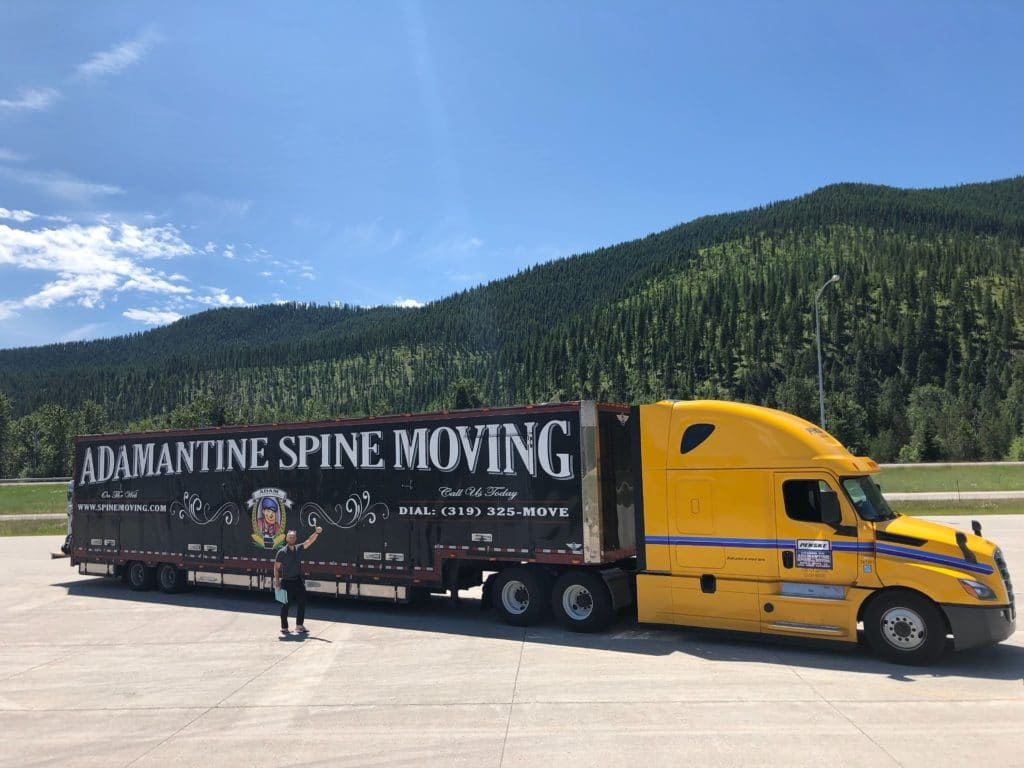 What To Expect From Your Move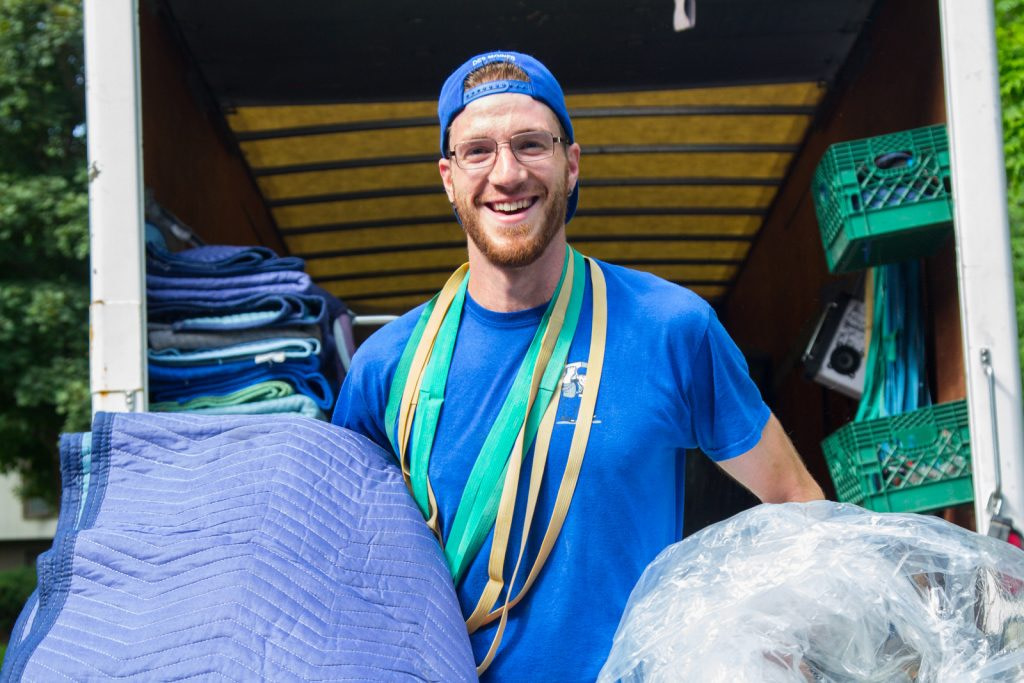 Request A Free Quote Today!
Welcome! If you're planning to move to Cedar Rapids, we're here to make that process as seamless as possible. We'll handle the boxes, but here are a few other steps that you'll need to take to settle your family into your new home. Also, be sure to check out our moving checklist!
In Iowa's unpredictable weather, you'll want to have your electricity in place to have your air conditioning and heating available when you need it most. Cedar Rapids' most popular energy companies are:
Whether you've already committed to a new home in Cedar Rapids or you're just starting to look, knowing that your kids will be getting a great education is important. To help you make heads or tails of Cedar Rapids Community Schools district boundaries, we've included some helpful maps below:
Getting your utilities set up with the City of Iowa City is just a few clicks away. Learn more about turning on your water here.
Finding the perfect Internet or cable provider in Cedar Rapids is an important decision. The coverage that these service providers offer may vary based on your location. We recommend that you invest the time to make the right choice. Here are a few providers that you could consider as you do your research:
Cedar Rapids is a welcoming community filled with art, music, and literature. It hosts many fun, family-friendly activities all year round that you will want to keep tabs on. When you are looking for something to do, here are a few resources to help you in your search:
Planning A Move From Cedar Rapids?
There are a few things that you'll want to get taken care of before you make the jump. Many can be adjusted online, over the phone or in person.
See Why Clients Love Adamantine Spine
We had the best move with Adamantine moving we ever had.
The crew members were very polite and courteous from beginning to end. They wanted nothing more than to please us as their customer. Keep up with your wonderful customer service and you will always be busy.
From the beginning, Adamantine was great!
Responsive, polite, helpful, and also very good at carefully and professionally moving my furniture. The pricing was good, really, every part of this experience. And those trucks! Awesome!
They did an excellent job!
The crew was very helpful at all stages. Packing and loading went smoothly and they worked with me to keep costs lower. I moved to the coast and they even helped expedite my nloading to beat a hurricane. 🙂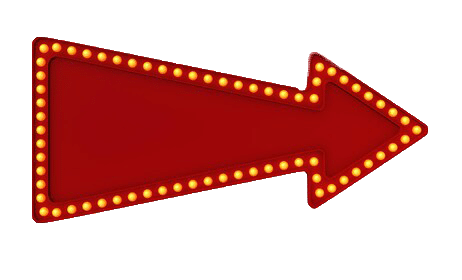 Your Stress-Free Move Starts With A Free Quote!
Please share a few details with us below and we'd be thrilled to provide an honest, accurate, confusion-free quote. We promise to never share your information with anyone, and you can opt out painlessly at anytime. Thanks!